In the dim and distant past, I have used the Palm Pilot as well as the Sony Clie before as my e-book reader but after having moved to a blackberry which did my PDA bits, I never could get back to getting an e-book reader. In an ideal situation, if the blackberry can give me windows functionality, a very good camera (5-6 MP) and some kind of e-book reader capability, I would be happy. Just one device to carry around, but in the meantime, I either had to read on my laptop or on my home pc.
But recently, on holiday in the USA, I was gifted a
kindle
by my brother in law and his sister. This is one of the best gifts one could have hoped for and I immediately started drooling over it.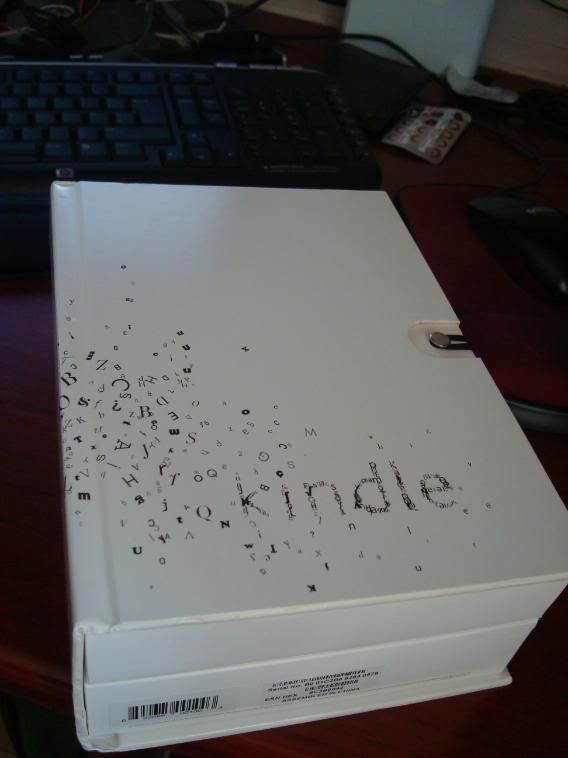 The Kindle comes in an attractive box, it looks like a book itself. Nice packaging. Something that you can easily plonk into your bookshelf without any issues, looks pretty neat, those letters and symbols floating around?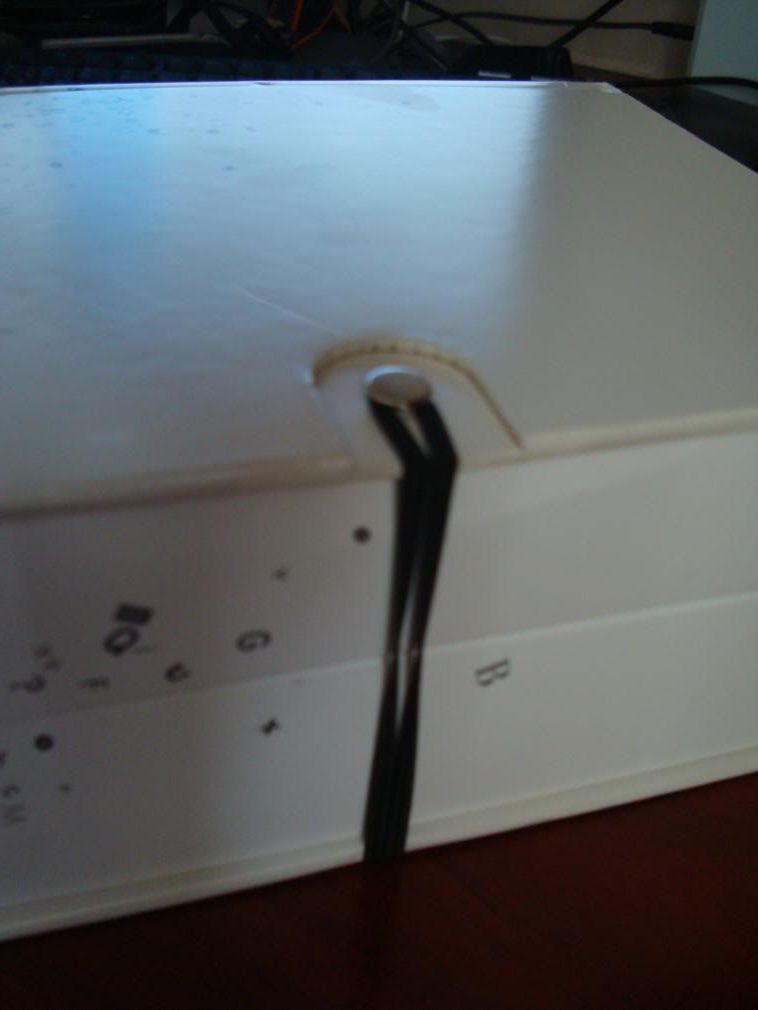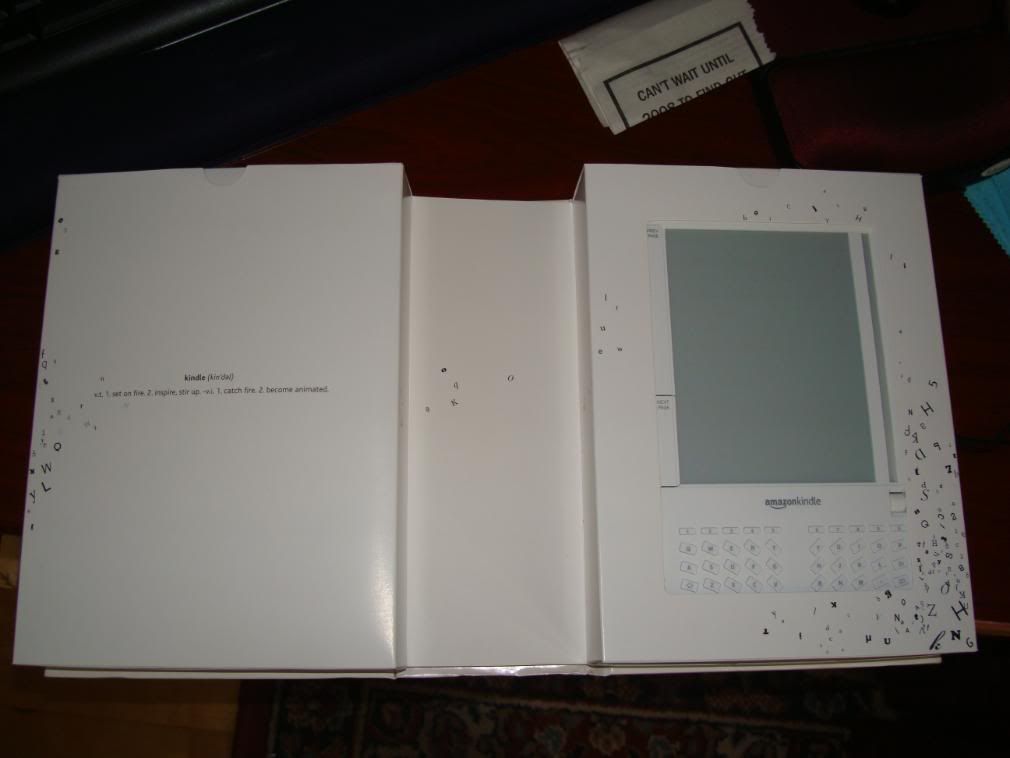 The package is clipped closed with a rubber band and opening it shows you the kindle on the right and a storage compartment on the left which contains the leather case, the charger, USB cord and the manual.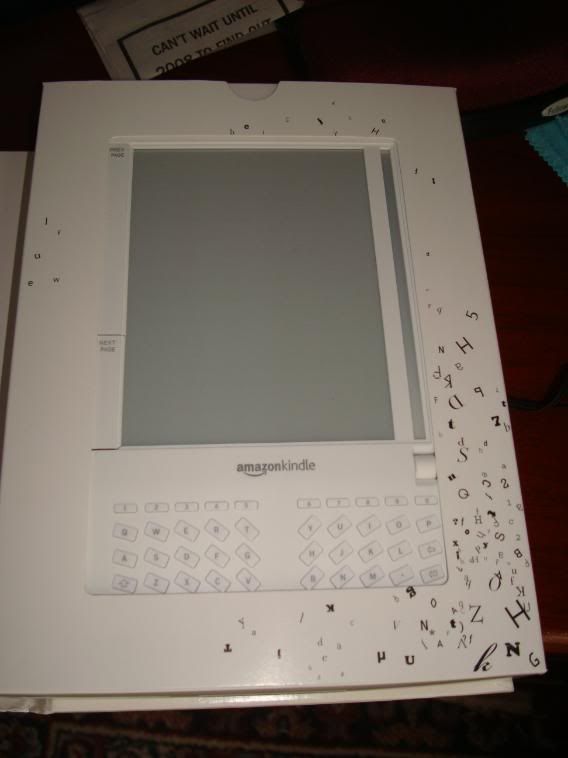 Took it out, charged it up (see the white charger? shades of Apple?). This was in the USA and I have an amazon.com account. So when I powered it up, it asked me for my amazon.com account, put that in and viola, I was up and running.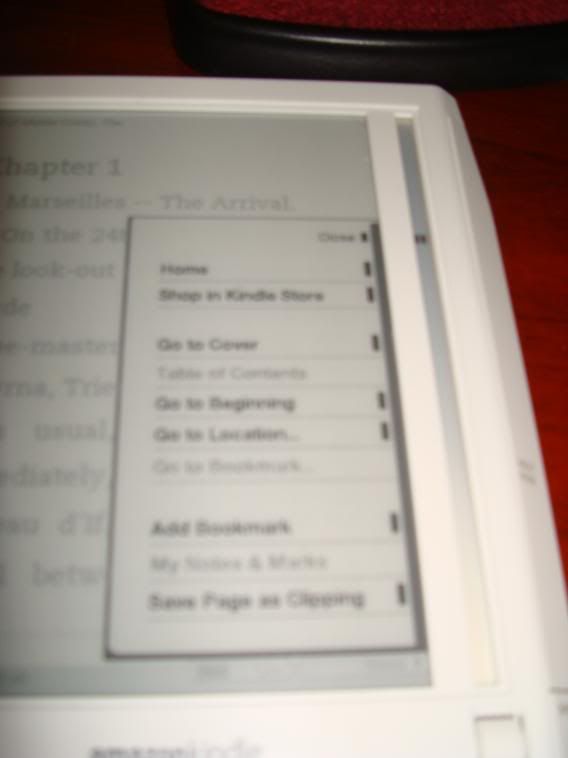 Can you see the little round button on the right hand side? looks like a wheel? It is a wheel and click mouse. The lone channel on top of the wheel with a small silver pointer running up and down is the main guidance mechanism. Pressing it brings up a context sensitive menu, you can go to the Kindle Store (I am in the UK, so the wireless network doesnt work, but in the UK, you can subscribe to newspapers, blogs, magazines and the lot, brilliant stuff).
It seamlessly connected to the Amazon.com website via the wireless cellular link, showed me my purchases and recommendations, and so on and so forth.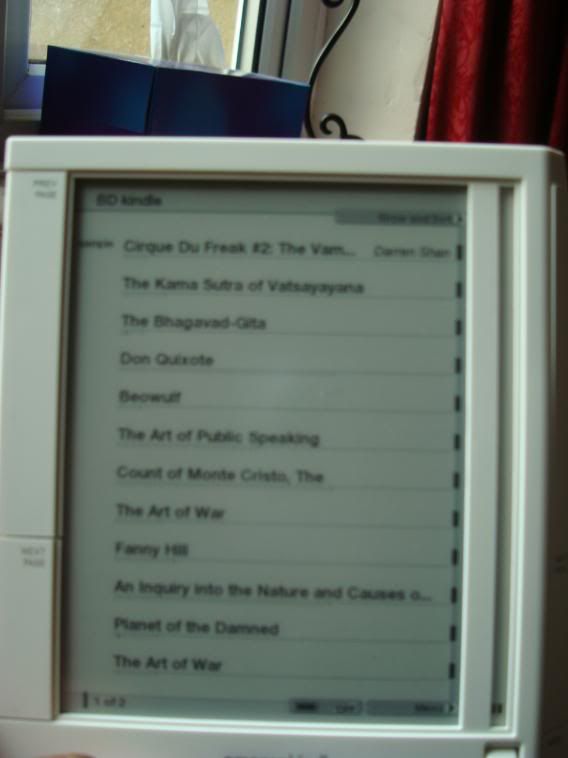 I did a download for my son and it was again seamless, a chapter came down, he read it and it was quite easy.
As I would be in the UK, I would not be able to connect wirelessly, so have to do the USB business. So connected to
Many Books
, a site with free books in kindle and
mobipocket
format books and downloaded the top 10.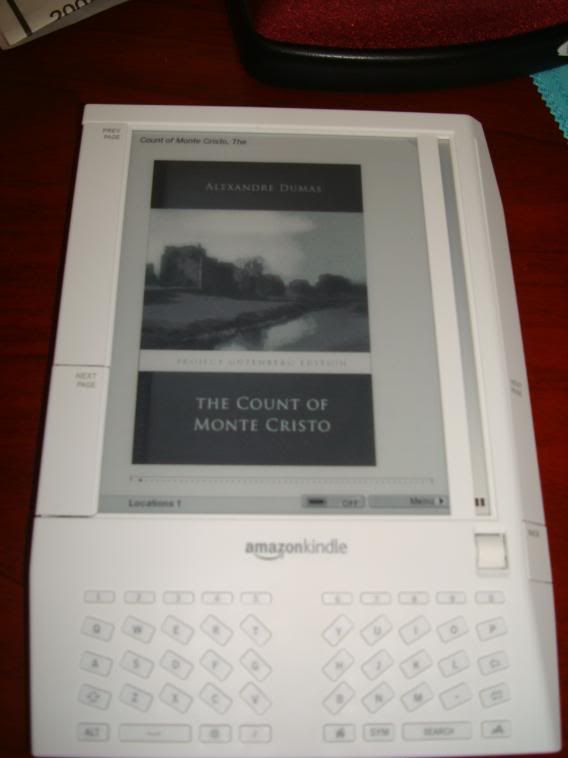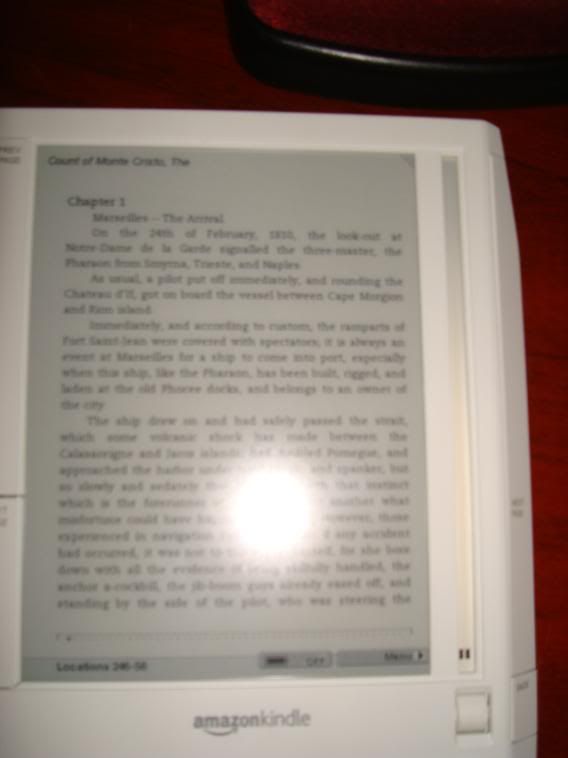 Here's the Count of Monte Cristo book. Pretty crisp to read. There are 2 buttons on the right, for next page and back. On the left, there are 2 buttons, back page and next page.
You can change the text size, this is the default big ass size, which I reduced as soon as I could. The battery life is amazing. I have been carrying it around for the past week in India without charging and have read it for about 15 hours now, and the charge meter has rarely shifted. Oh! yes, I did have a problem with it, it froze at one point. But being a good old windows user for a long period of time, simply opened the kindle's back flap, got out my trusted paper clip and gave the reset button a damn good shove. Obviously nothing happened. Still frozen. So swore at it, banged it on the desk, prayed to Ganesh, poked the reset button for 5 seconds and it worked.
I have downloaded the mobipocket creater to convert my e-library to the mobipocket format. The Kindle comes with 200MB of built in memory which is good enough for about 100-150 books, I guess. I have few cd's full of scanned and downloaded and free and gifted and and and books and every weekend, there is a pleasurable time reading and converting those books. There is also a slot for an SD card, where you can store music and additional books if you need, although I dont see the need for it. I use my mobile phone to listen to music.
All in all, very neat device, very hardworking and rugged (have dropped it, travelled with it jammed in my backpack for 1 week, swore at it, read it in the bog and in the dusty environs of Gurgaon, no problems) and is quite well readable in all angles and lighting.
And yes, you can read this in the bath, you have to be careful, of course, dont drop the thing into the bath, but then, you would not do that to a paper book either, would you? Some drops of water did splash on it, but a simple wipe took care of that. Only quibble? It just doesnt smell the same, but you can annotate and clip away to glory..
Oh!, the screen saver is just brilliant, the images that it throws up are very amazing, old authors, old wood cut impressions of printing presses, exotic and strange word definitions, very good. Good first impression. Anybody who is a logophile and/or a bibliophile would love this.