Nice post here. My comments on each point.
1. Get up early, I agree with this one. Last year we went to Lake District and on one day, I woke up at 6AM and then went off to take pics of the Ambleside Waterfall. Its nice, I had it all quiet for me and spend couple of hours up the mountain next to the stream.
2. Give your kids point and shoot cameras, This is a good idea, I will try it
3. Include your children in the pictures. Completely agree. I dont seem to get into the habit of posing the kids in front of the monuments but prefer to take them in their natural habitat. Like this one of Diya observing a diorama at Beatrix Potter with magical eyes.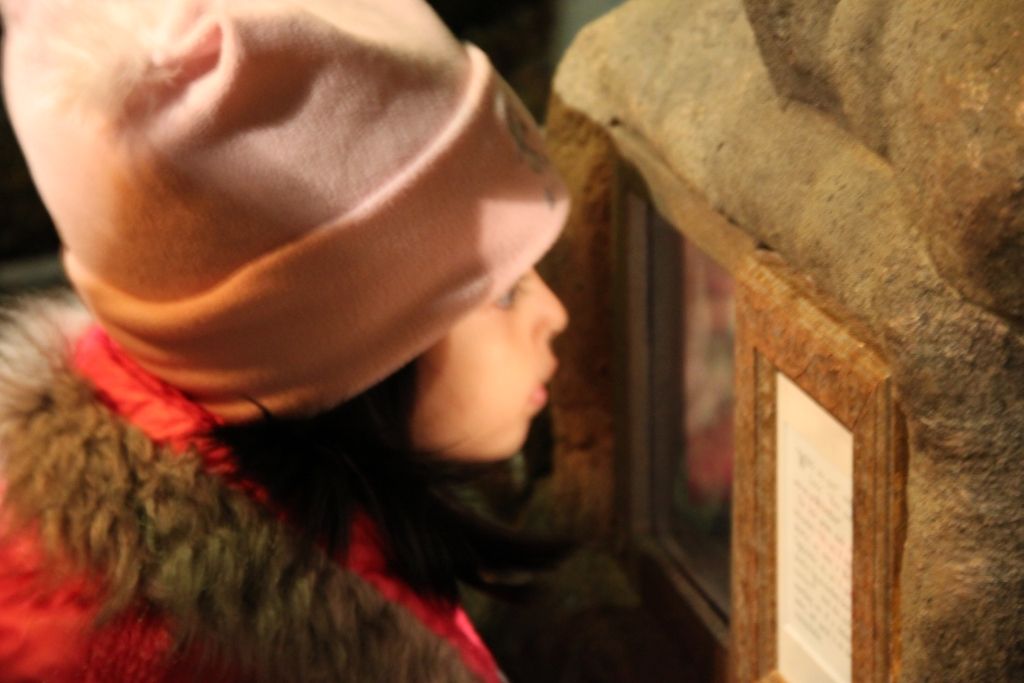 4. Work fast. Oh! yes, you have to work fast, otherwise you constantly hear, DADEEEEEEE!!!, lol
5. Kids can be a great ice breaker when you want to do people or street photography. Yep, agreed, great way to get people talking.
6. If you are traveling with your children and your spouse or significant other, plan for a day just for yourself. Yep, one day off for you out of 7, surely that makes sense? But then thankfully the family is good enough to accompany me on my perambulations.
7. Don't set your expectations too high and be willing to make some compromise. I agree but then I am also a kid