People tend to think that this is the iconic image for the Islamic New Revolution going on right now.
or this one: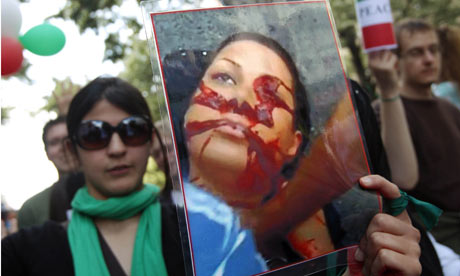 But do you remember this image from Tiananmen Square? That was iconic.
And I think this image is best rather than Neda.
Says it all, doesn't it? Its a veiled young girl, legs spread wide, like an Iranian Lara Croft, with a school/university bag, saying it all to to that bumpkin idiot on the car sitting there surrounded with heavies.
And here's from me too, up yours, you doofus :)