Well, I have to confess to a certain amount of excitement and trepidation as well, after all, this is the first feedback we will get on that little princess of mine, on her academic, social and scholastic ability.
So I had to leave the office early (people were looking at me strangely, leaving the office at 5PM??? unheard of....), and reached home and took off to the school.
this is where the bags, apron's and stuff goes...
all lined up neatly
the corridor outside the class rooms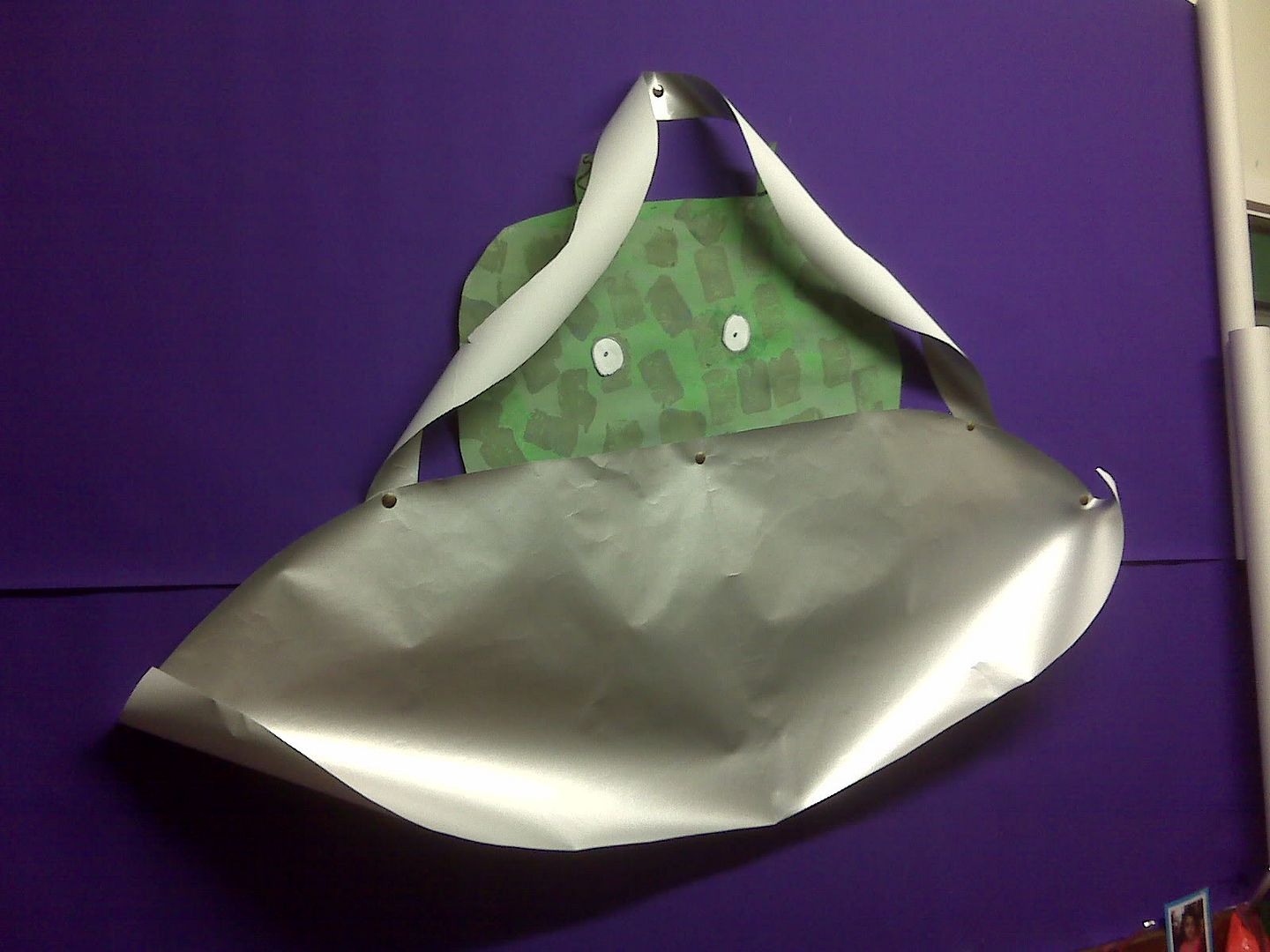 that's martin, the resident alien in the room (more on that later), in his flying saucer. I have learnt a song as well, about
5 little men in a flying saucer
. Happy to recite it to you the next time we meet.
Martin looking particularly scabby but holding a bloody handbag, now that's confusing...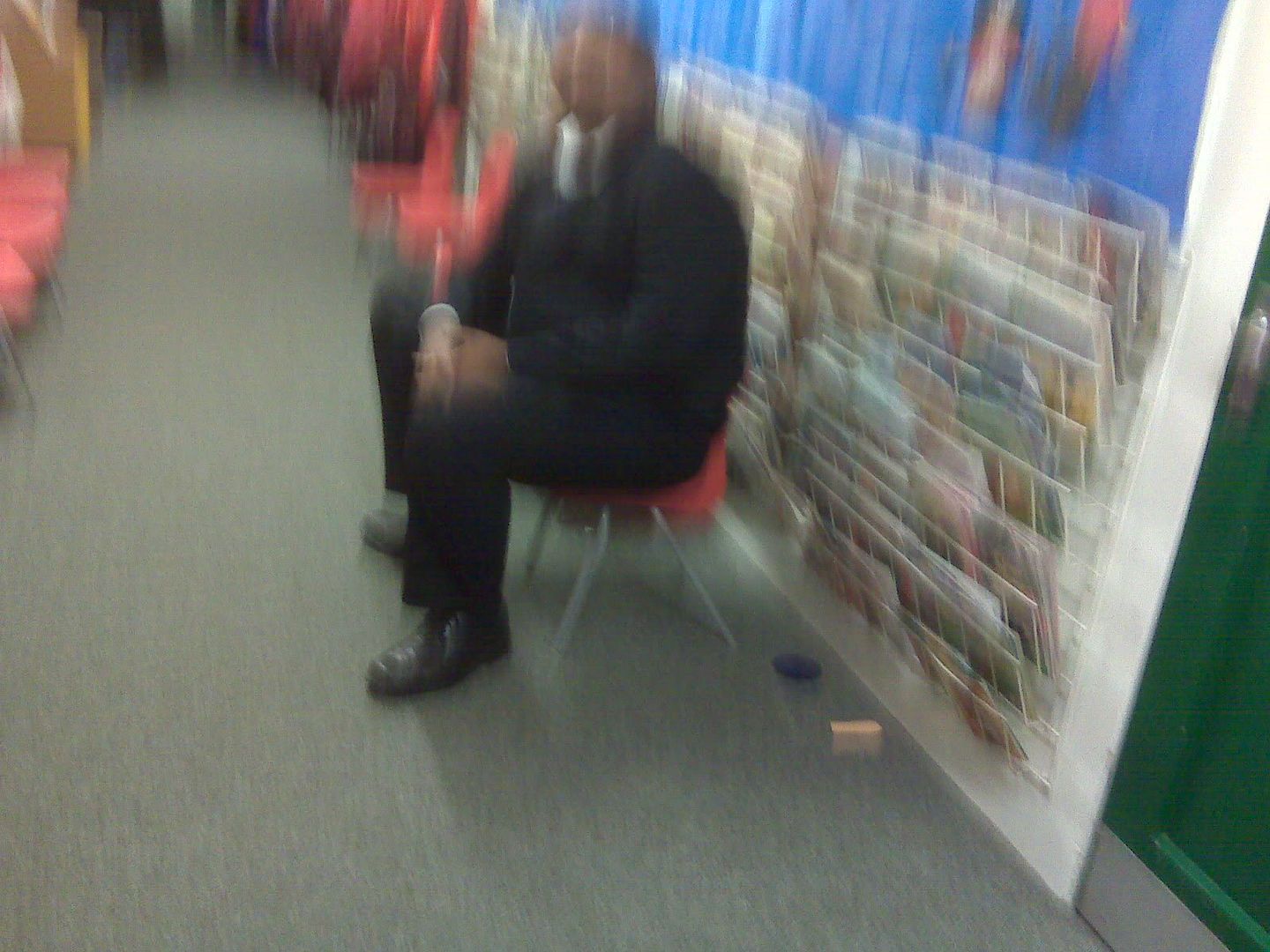 That's yours truly trying to perch on one of the tiny chairs...But just then, we had to take off inside the room.
The teacher was a very nice, good looking young lady. I muttered a quiet thank you. Both my kids are very teacher quality conscious and they want good looking teachers...
Here's Martin, he is here from another planet. You see, he does not know how human's work, so all the children have to tell him how reading works, how to wash hands, how to speak sounds, everything. And seems like they are doing a spiffing job.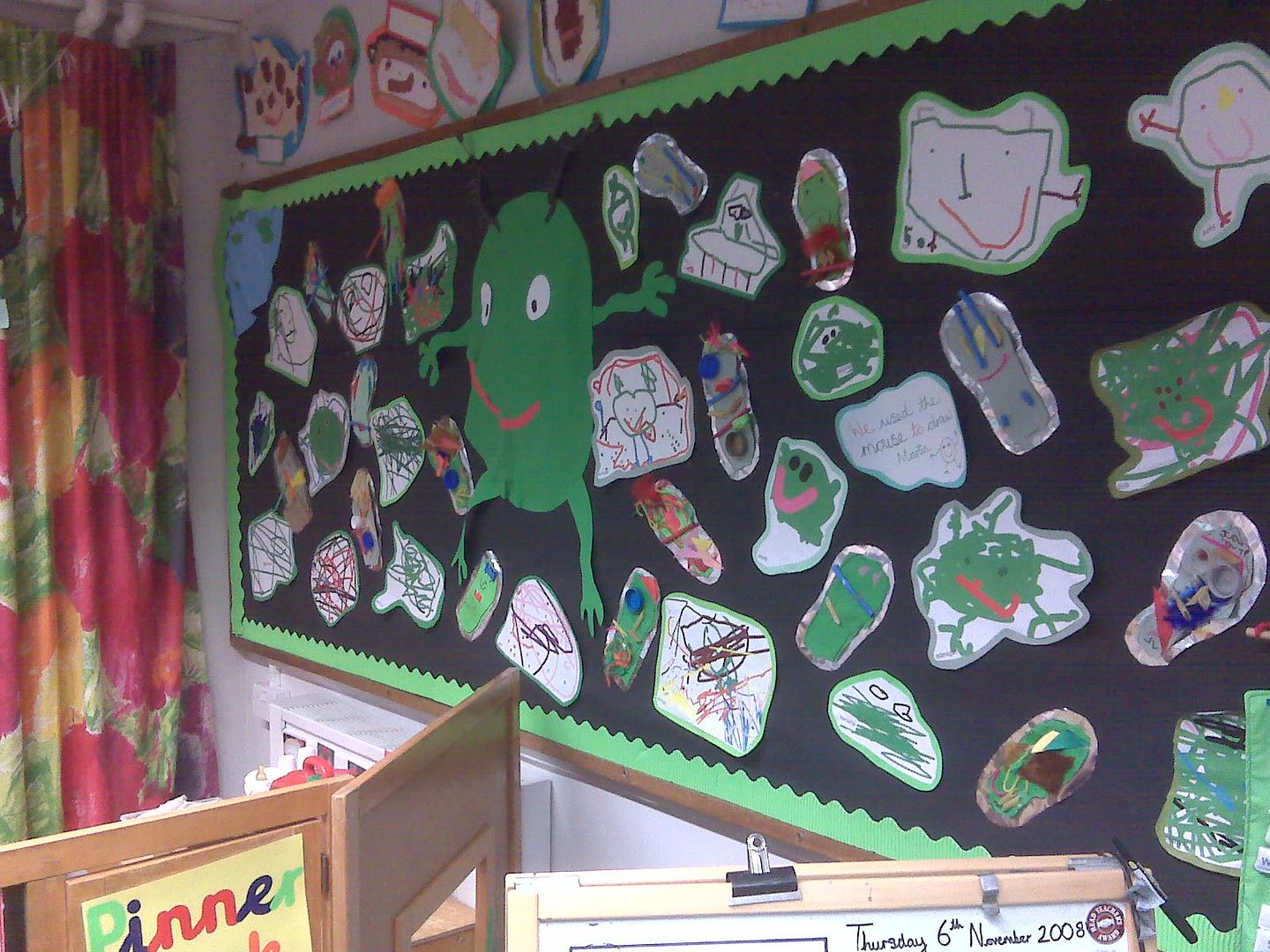 various interpretations of how Martin looks.
This is where Baby Martin (Martin's younger brother) lives, you see Mrs. Martin has gone off to another planet leaving behind Baby Martin to be looked after by the children. Hence you can see the baby milk bottles, the nappies, the crib and the lot.
it is a lovely little room, I would love to study in there.
And here's where Diya apparently spends most of her time, she loves to read (tick), loves to teach others (tick), loves to do mathematics (very chuffed!), loves the outdoors and sports (tick) and is quite extrovert (tick). Curiously, the teachers said, in terms of development aspects, not to push her too much. I was curious and wondered why? She said that Diya is quite excited to know more and more, wants to do more and more....Seems like when she is at home, she is very excited and wants to read more and study more and and and... Hmm, something to think about then...
Still, very chuffed and happy about it.