While flicking over the pages of the morning rag, the Metro, my eyes were caught by this advertisement.
When I peered closer, this is what it says: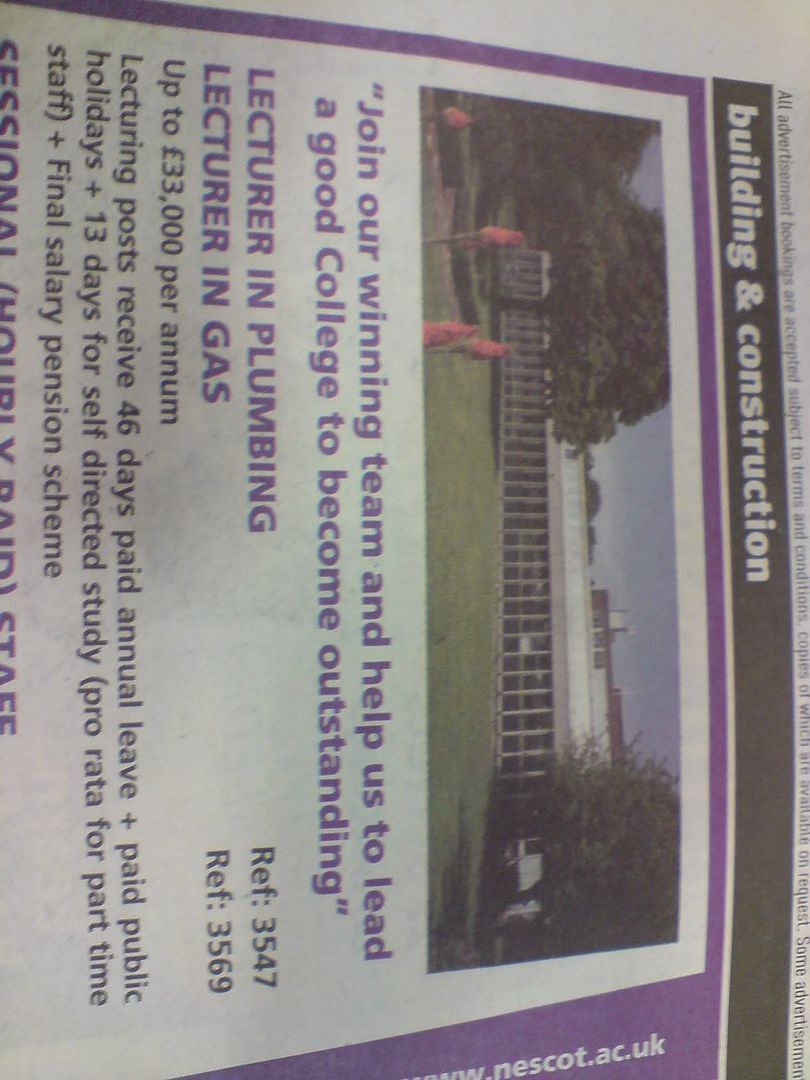 Not bad, eh? you talk about gas, you get up to 33k per year, 46 days leave plus study leave and a final salary pension scheme. That's pushing it to well around 45k per year. Not bad, eh?
Even though I have no idea about how the gassification, transportation of gas, LPG or what have you works, I am an expert in hot air and gas, I wonder if I can apply for this?