While I was motoring around in Lucknow, I got stuck on the road for few minutes and clicked these photographs.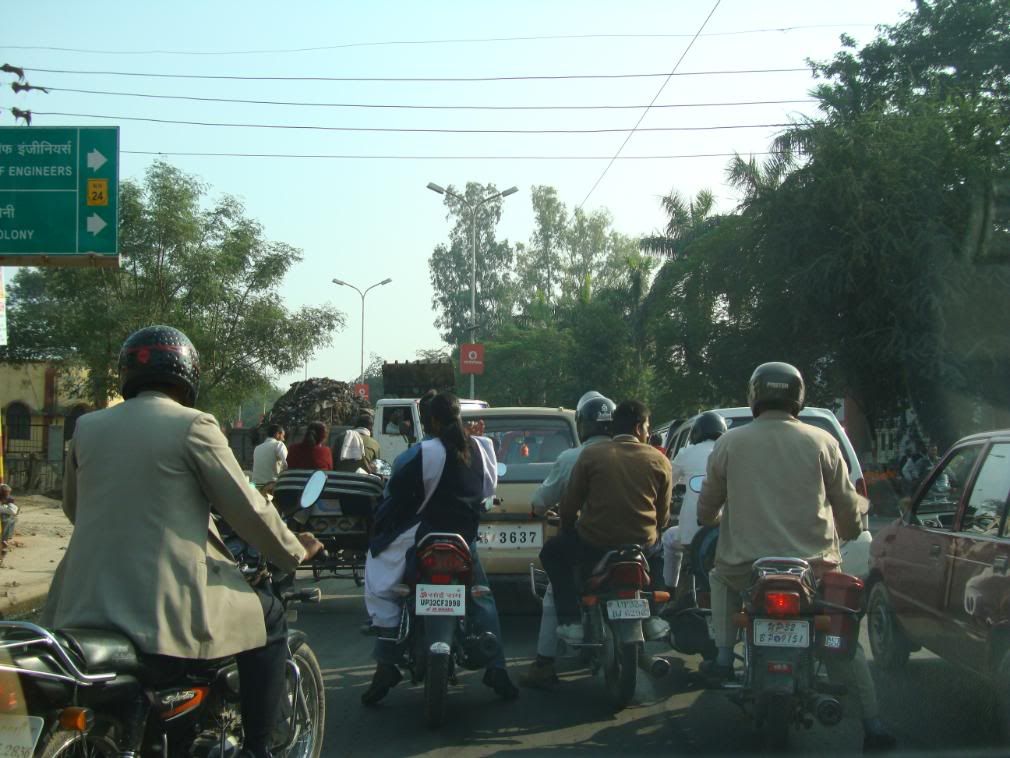 Can you see the pile of rubbish in the background on the left? just behind the rickshaw?
The front loader is plonking garbage on the back of the truck, its stinking up to high leaven!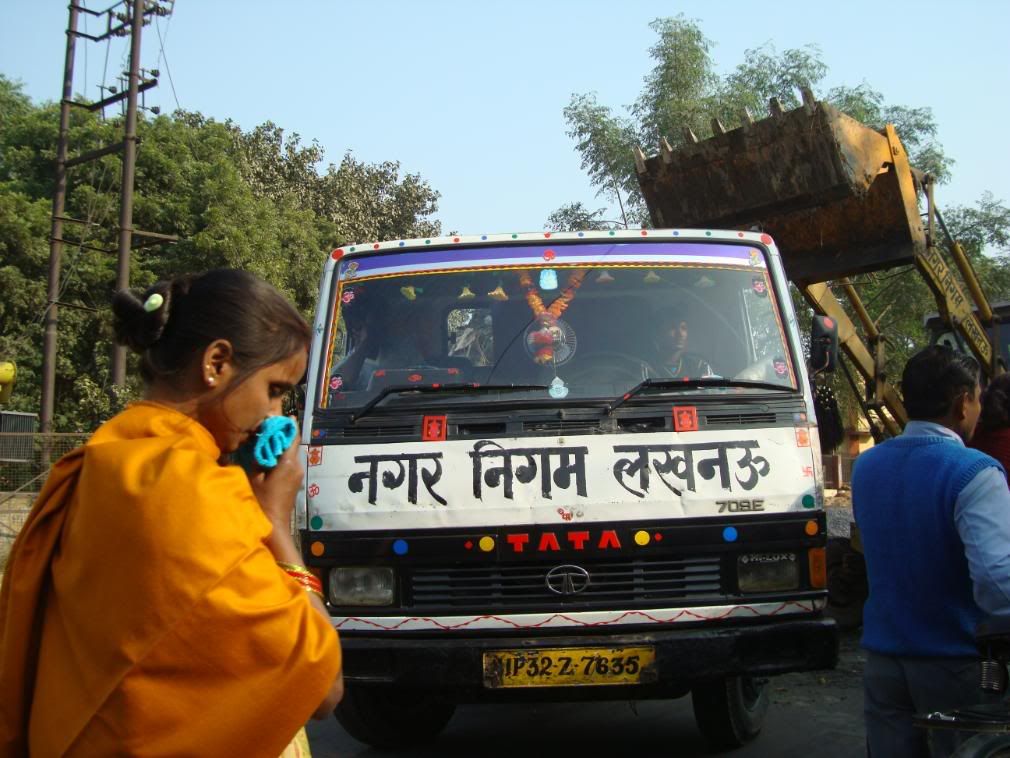 The lady is pressing her hanky against her nose against the stink. Notice the writing, which says, City Municipal Corporation, Lucknow.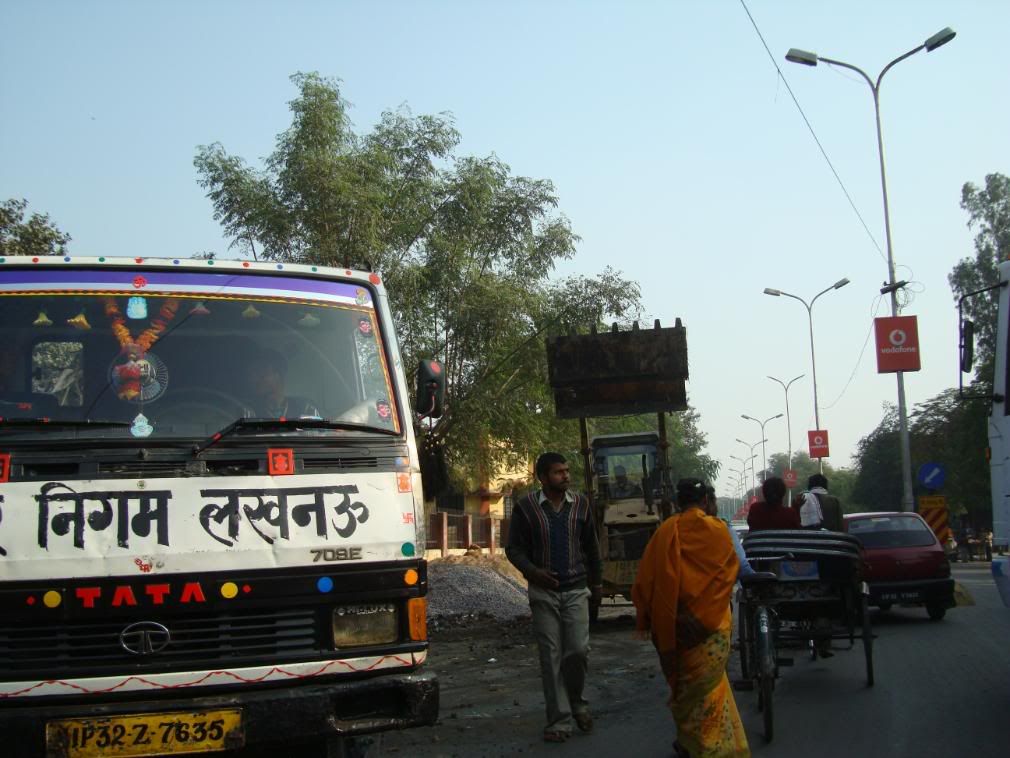 Its appetite fulfilled, the front loader withdraws.
It is a complex job, I saw 5 people in total, one in the front loader, two helpers in the truck, 1 truck driver and this gentleman on the right who seemed to be the manager!
So that's what the stink is all about!
Wasnt very tidily loaded either.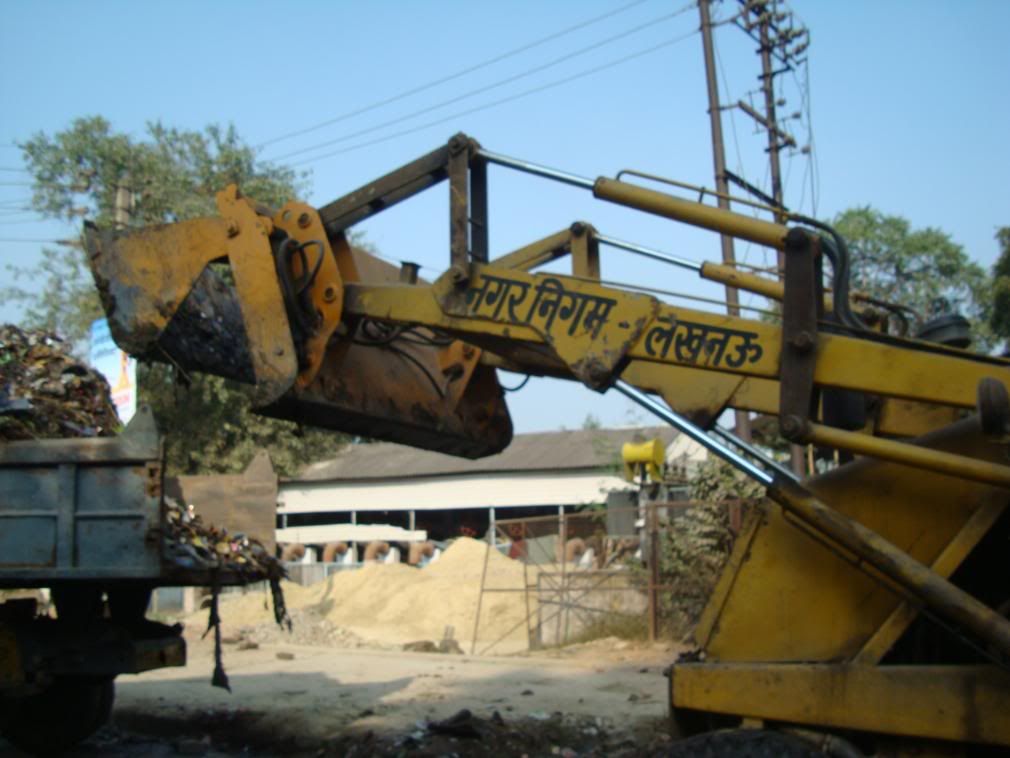 Back for another load!
While I couldn't take a picture of the original garbage heap, the stuff in the truck means that it was a very large pile. So the clean(ish) dark and wet area is definitely an improvement but I suppose the stink hasn't gone away looking at the lady.