We went to the Taj, an upper class hotel in Lucknow, India for lunch.
Lovely hotel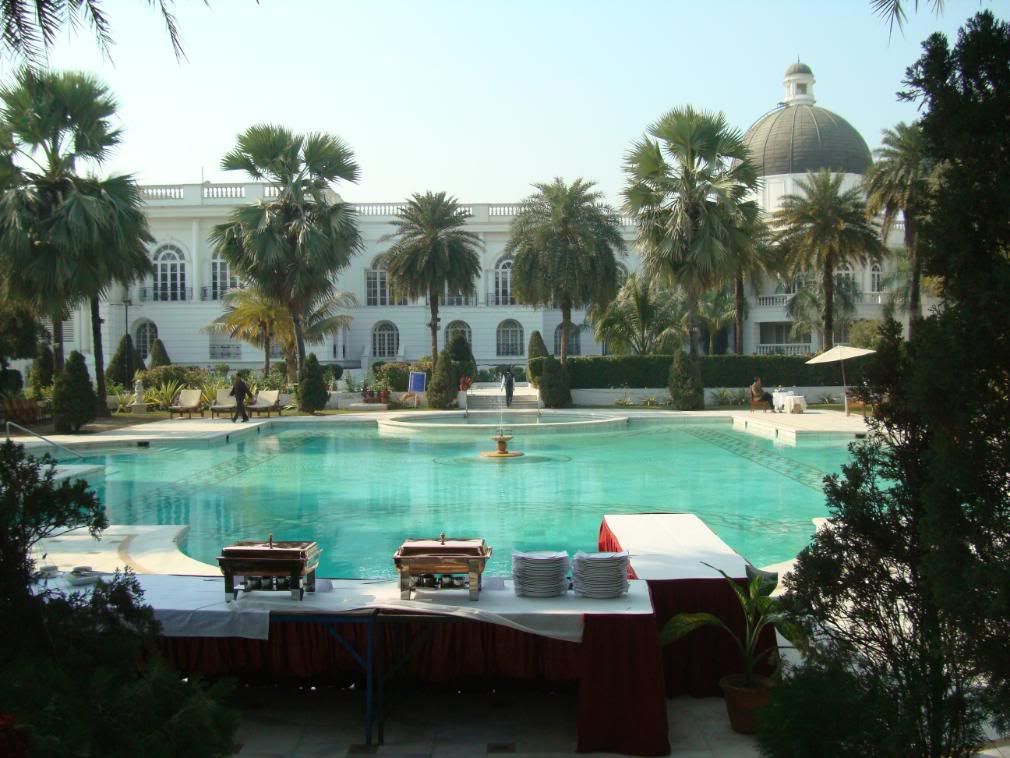 with a great pool but it was too cold!!
But the entrance showed a very very amusing board, it says, "Arms and Ammunition not allowed" We are not allowed to hunt for our food? I cannot carry my pet howitzer in with me? I cannot wear my machine gun ammo necklace? what kind of a hotel is this?
Anyway, we went off to the restaurant which had a buffet as well. My eye caught some amazing pumpkin carvings.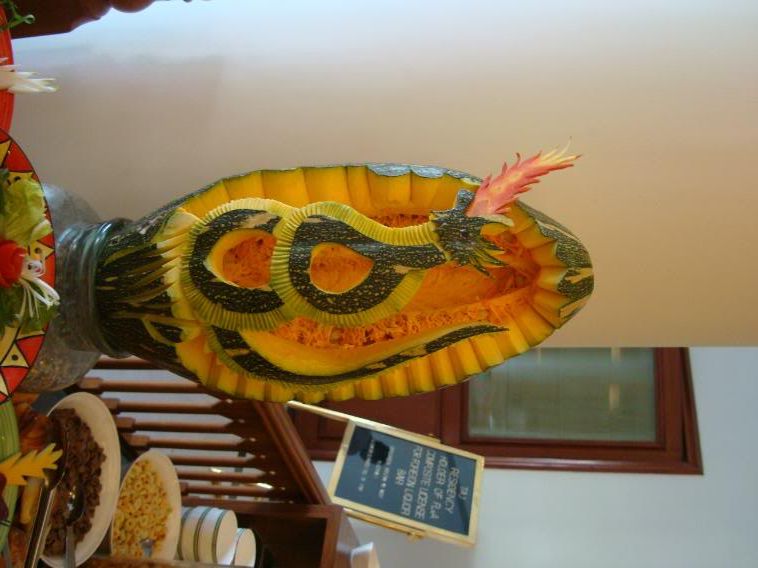 This is supposed to be an urdu word which I wrote down on a napkin and then my little munchkin decided to use it to blow her nose. In all that excitement, I forgot about it.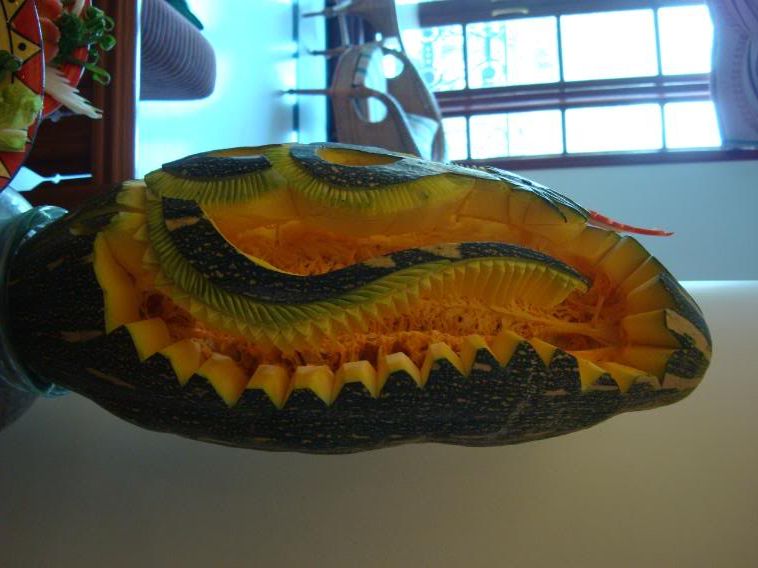 If somebody can make it out, that would be great. This is a profile view.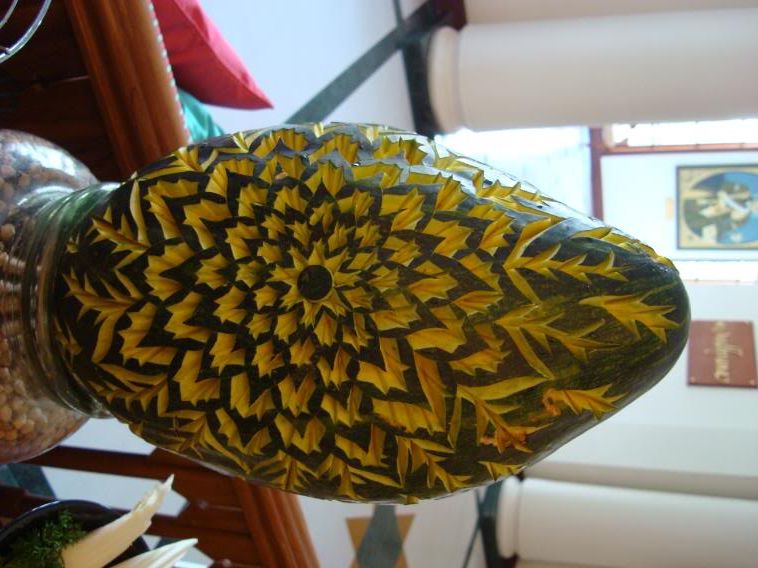 Here's a sun burst. Amazing work, can you imagine the delicacy of carving and the patience? Amazing indeed.
Anyway, I made a beeline for the Dosa place. The cook was looking very anxious till I told him to relax!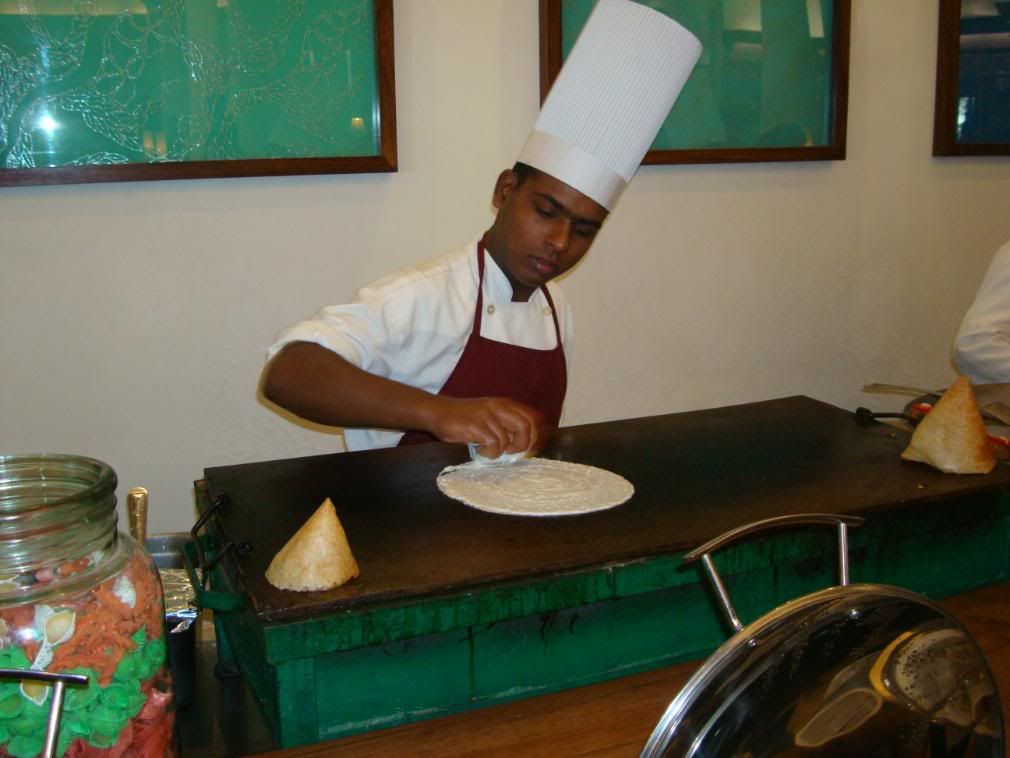 so you pour the dough from a small cup and then spread it out thinly on the hot plate. He put some oil on the hot plate first.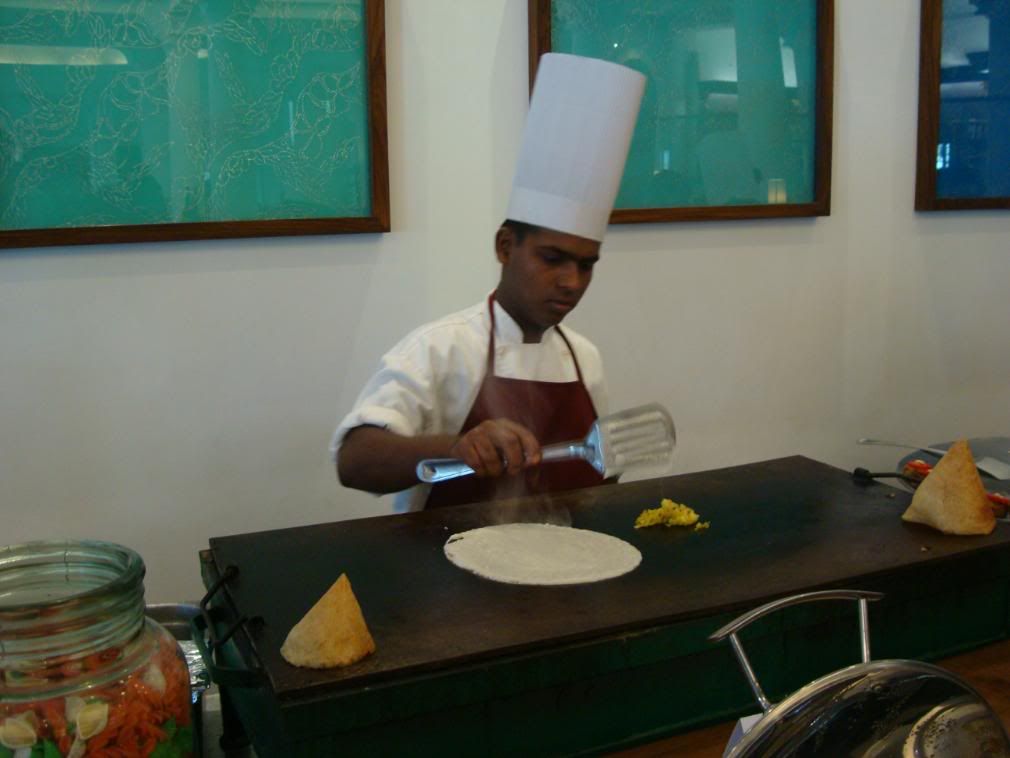 Then while the dosa was being cooked, he put some dry potato curry on the side to heat it up.
then he diced the potatoes thinly
And then the veggies landed in the middle of the dosa
Then using the spatula to lift it around the edges to make sure it is not sticking.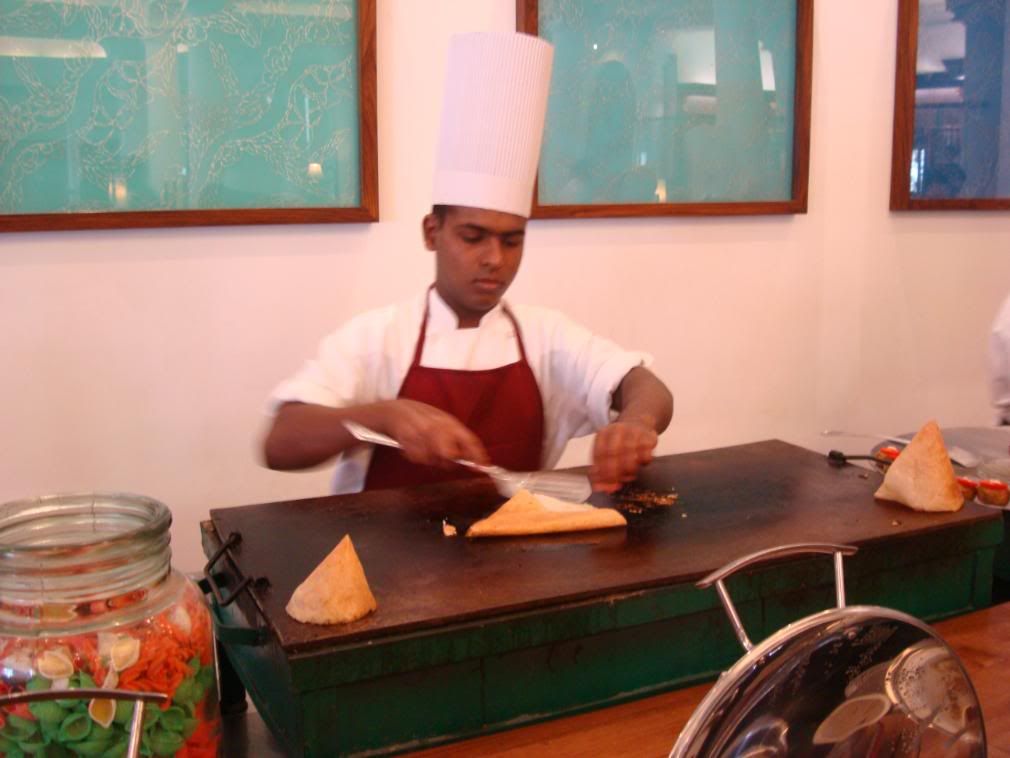 Then folding it into a triangle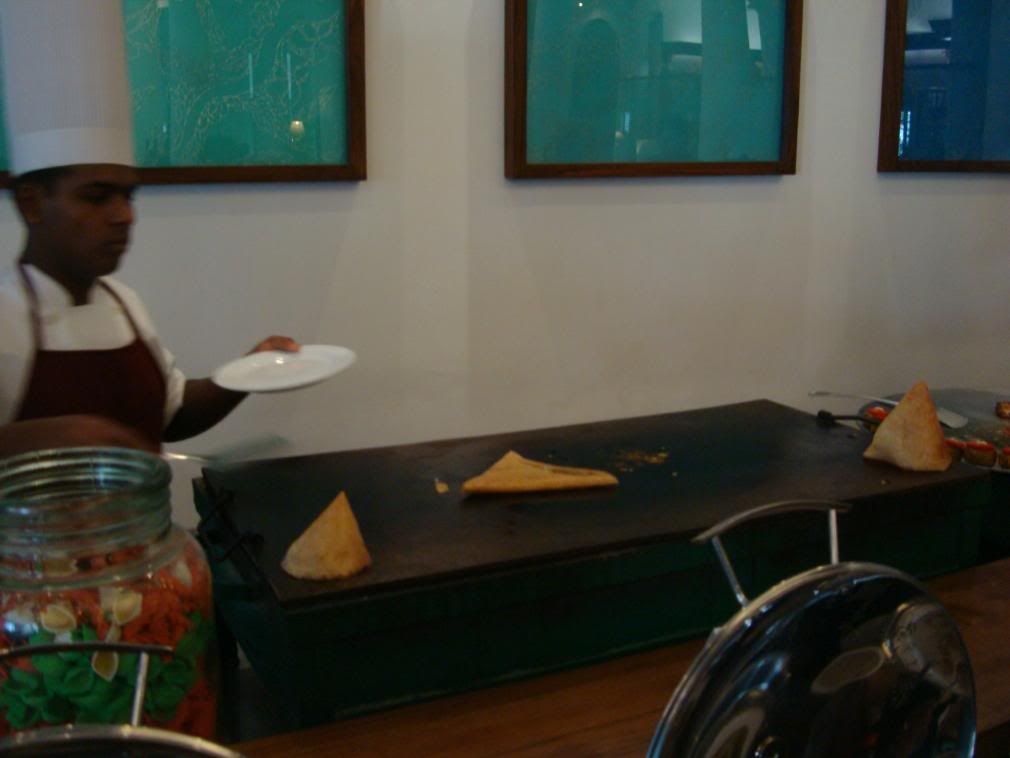 Getting the plate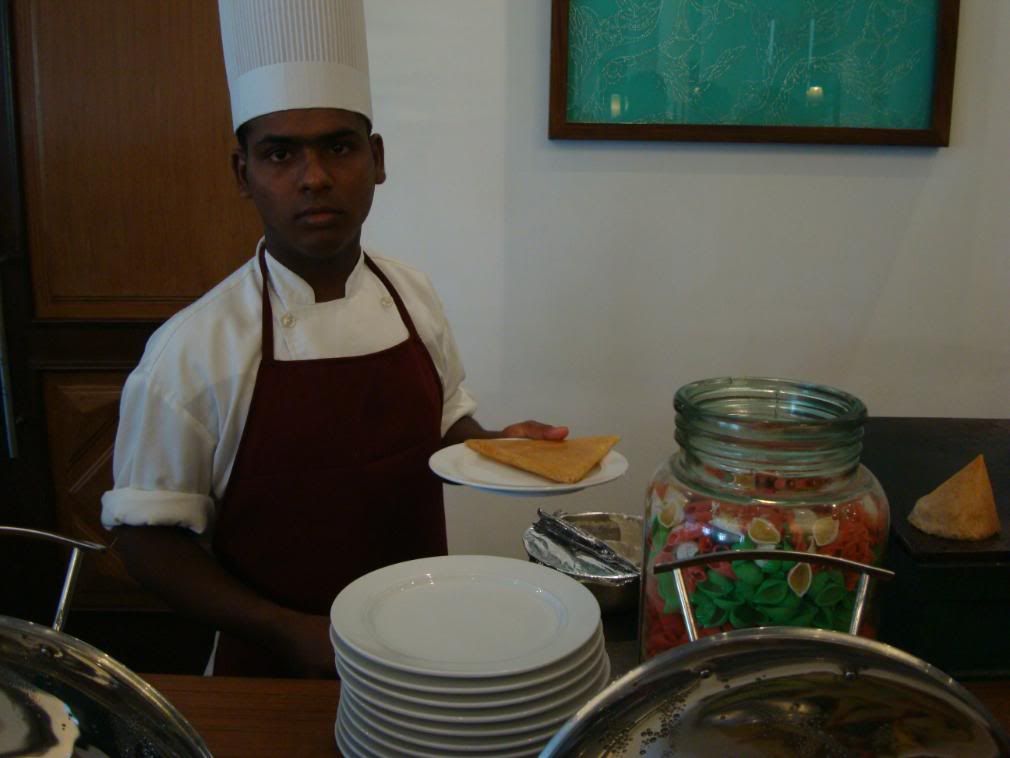 Then adding the chutney.
And there's your masala dosa.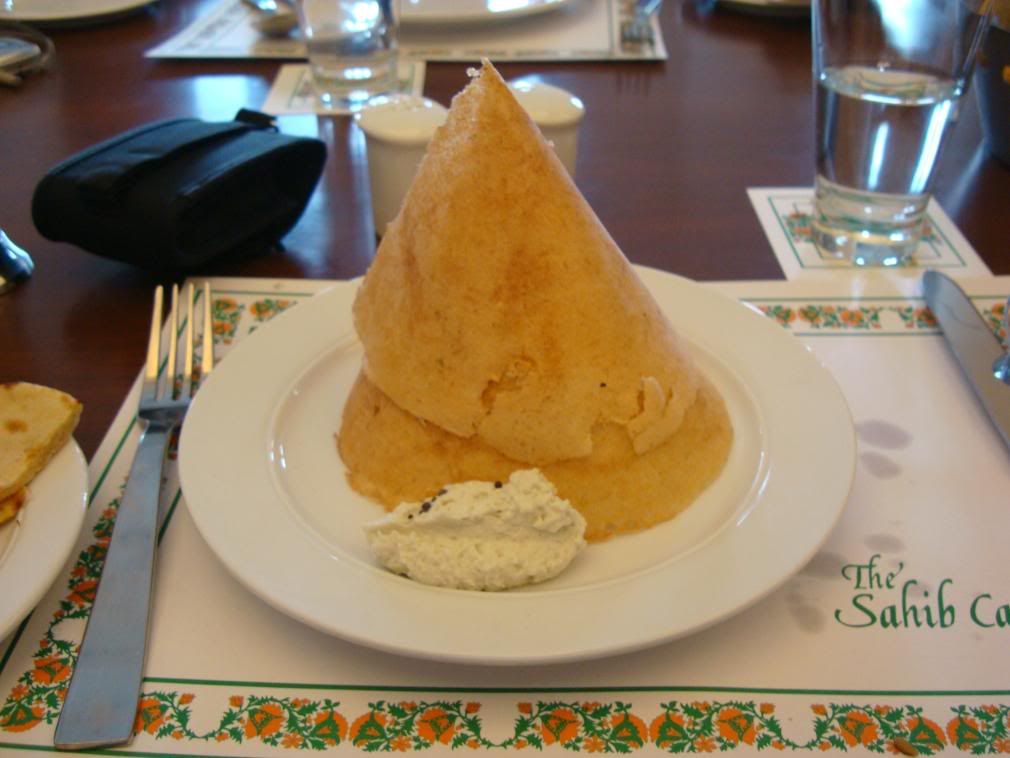 And this one is a plain dosa with no filling of the dry potato curry.