It is so amusing, more things change, more things remain the same. We now have grocery delivery to home via the Sainsbury's to you business. They generally come to your door in a van like this. What is the convenience factor? Well, you select what you want on a website, select a time, and in time, a van rolls up and delivers the cabbages and onions that you had ordered.
Well, India, the store comes to you.
Here's the vegetable seller weighing up something for my darling mother-in-law. He has pulled into the driveway. So I hared out to take some photo's.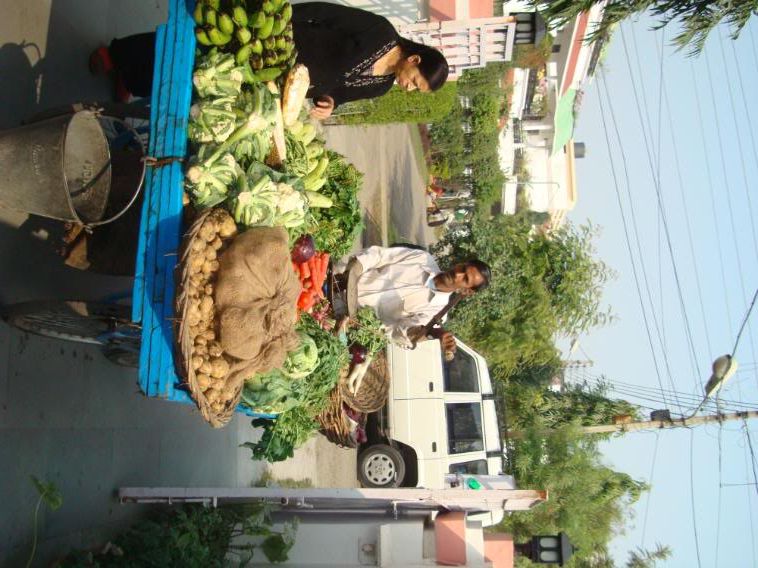 She is very particular about her veggies. See the bucket hanging in the front? that contains water which is used to clean and keep the vegetables cool. But the provenance of the water is suspect which is why never eat salads there generally. Best are cooked vegetables.
Now Sanjay has joined with a basket.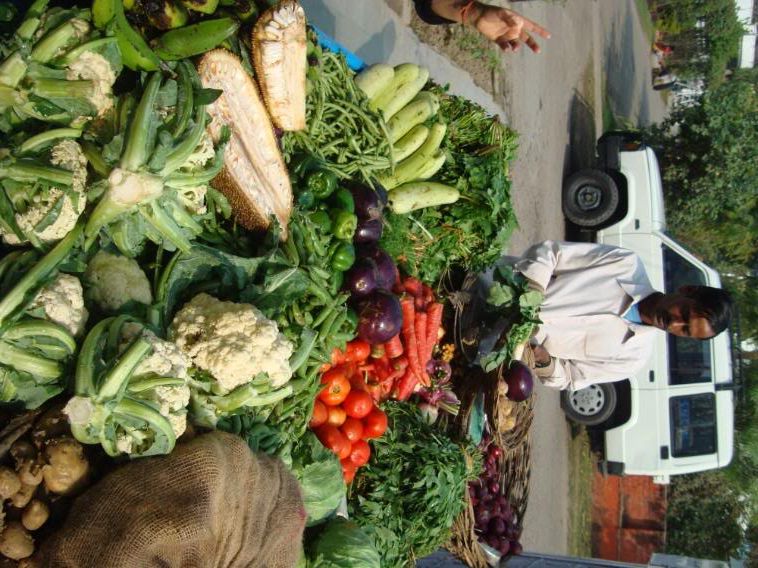 All freshly grown and freshly harvested, you cant get fresher than this (some stuff is from the cold storage facilities, but most of the vegetables is locally grown and sourced). I miss durian, specially the ripe one but it is rarer than gold.
We would like some radish please, and these radish's were capable of bringing tears to your eyes. Woof Woof.
Check out the scales and the weights on the front left of the photo.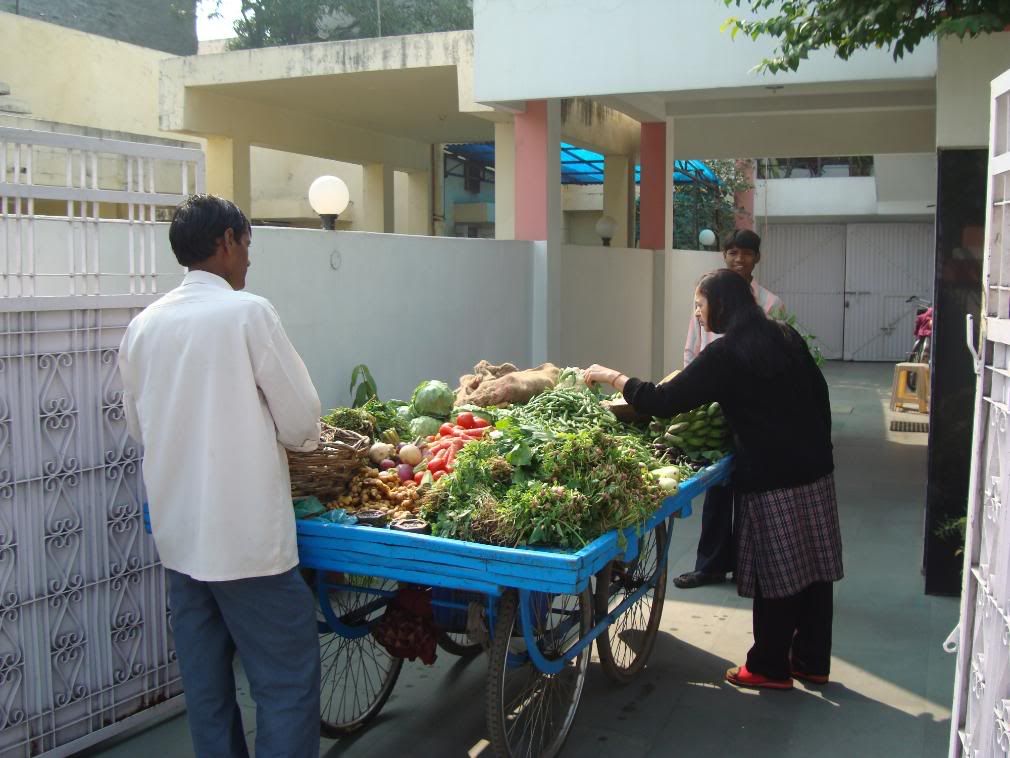 Picking the right stuff and she cooks divine mean vegetable curries!
Yum Yum!
But strange. If you look at food miles, the miles your food travelled to get to you, you might want to think that it is better to purchase locally grown food. But that might not be necessarily right. Because it might well end up that the grapes from Chile are more effective because of factory farming. And you actually pollute more in the going and coming to the store anyway.
On the other hand, if you order over the internet, you need to run a very large data centre which is slowly becoming one of the major consumers of energy and that in turn pushes up energy usage and pollution. Gosh, way too much complicated.
Lets just go have baigan ka bharta with methi ka paratha. :)